Whats new in the Honda world..
2019 Talon Sport 1000 X
eta April 2019
Honda Canada is pleased to announce the addition of our brand-new full size sport Side-By-Side, Talon 1000X, to our 2019 model lineup. With a 999 cc, quick revving, naturally aspirated, inline-twin engine, the Honda Talon Sport SxS is the industry's first sport Side-By-Side to offer a gear driven transmission with high and low range. The Honda Talon 1000X includes a number of stability assist features designed to make your ride safer, easier, and more enjoyable with large and roomy bucket seats made of soft, thick foam to provide all day comfort. For more product related details, please visitwww.honda.ca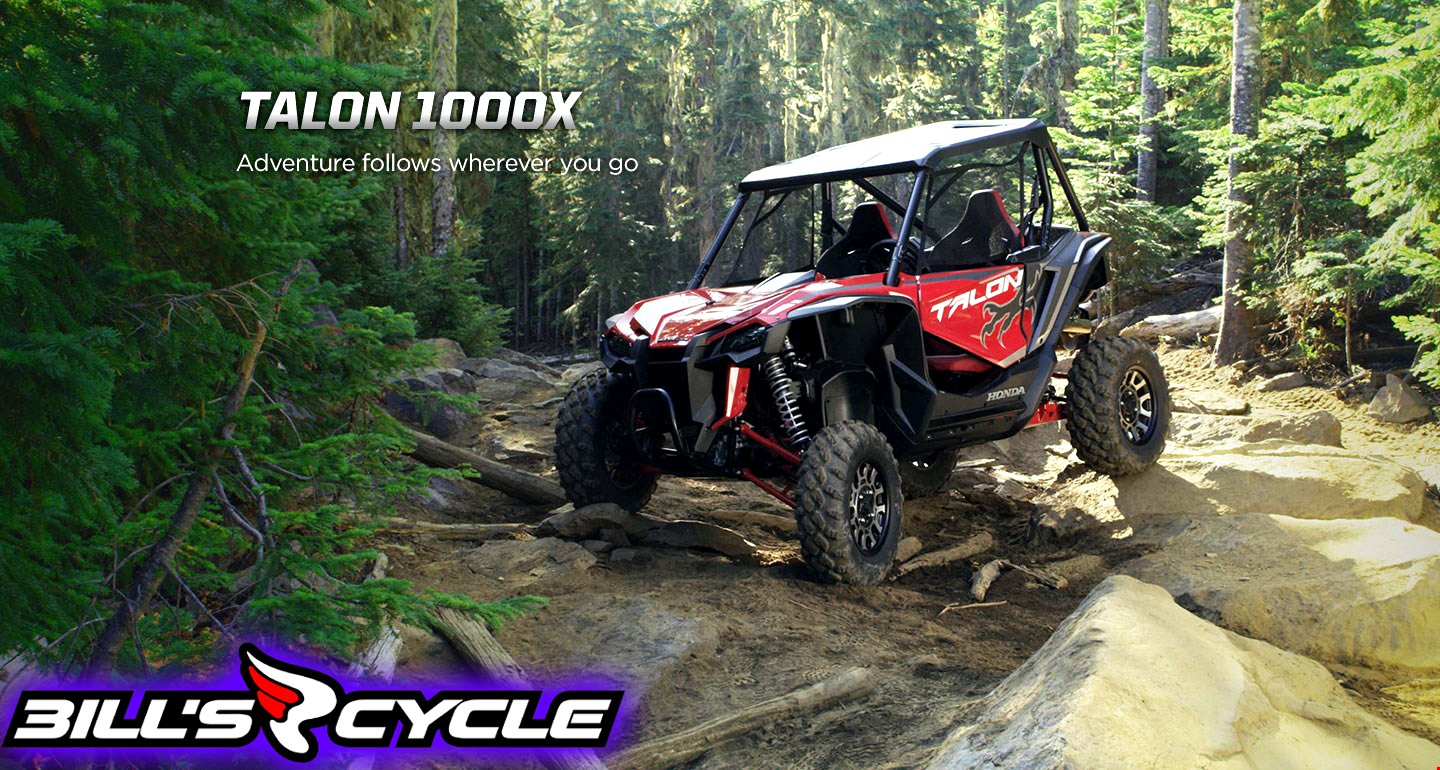 2019 CB 650 R
eta April 2019
Honda brings a fresh new approach to the ultra-competitive naked middleweight arena, with the Neo Sports Café styling of the CB650R. The classically- Honda four-cylinder engine propels a lightweight chassis with high-revving brio, and premium specifications throughout include 41mm Showa SFF (Separate Function front Fork) inverted fork, radial-mount four-piston brake calipers, Honda Selectable Torque Control (HSTC), assist/slipper clutch and ultra-modern instruments.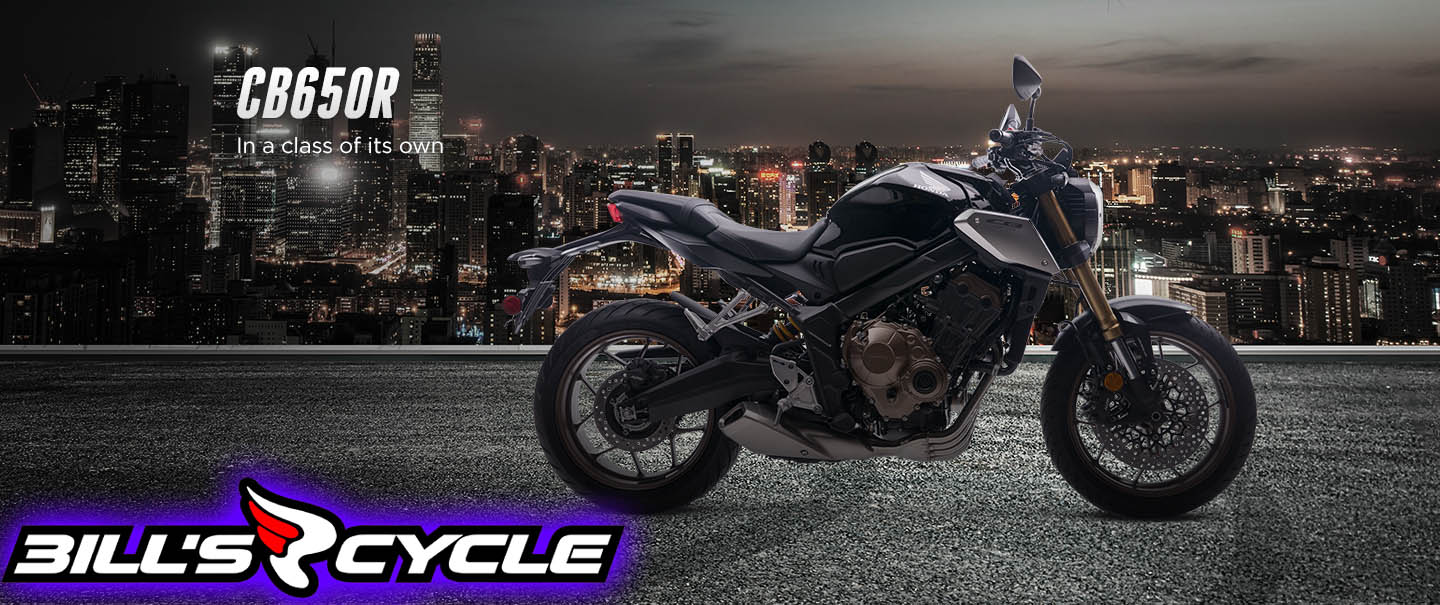 2019 CB 1000 R
eta March 2019
Honda is happy to announce the new 2019 CB1000R "The Neo Sports Cafe Revolution." Designed with a powerful 998 cc four-cylinder engine with forged pistons to produce generous handfuls of mid-range torque — expertly engineered for dynamic and powerful street performance. Features a stunning twenty percent improvement in power-to-weight ratio over its 2014 predecessor — generating up to 20 more horsepower.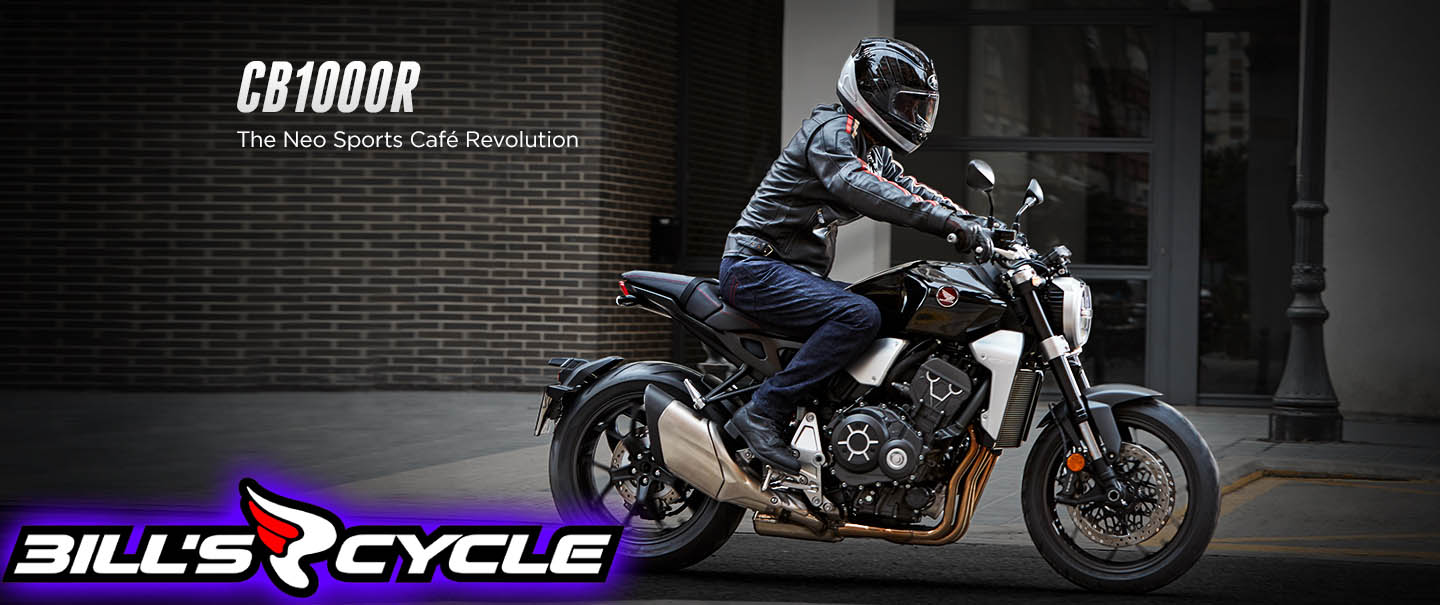 2019 CRF 250 F
eta January 2019
The flagship of the CRF Trail line, the new CRF250F has Keihin electronically controlled fuel injection and a SOHC long-stroke, air-cooled engine for a linear power delivery. Meanwhile, the secure chassis is a great platform for learning while also providing capability that many riders will never outgrow. The engine boasts 22cc more displacement than the outgoing CRF230F, while the new chassis has 12 mm more rear-wheel travel and 5 mm taller seat foam; however, the 884 mm (34.8 in) seat height is only 6 mm (0.2 in) higher. The 6 litre steel fuel tank contains an internal fuel pump with a reserve level
sensor; a bar-mounted "low fuel" indicator light means no more reaching down to switch the tank's petcock to reserve. More power, intuitive handling, race-bike technology and styling, and Honda's legendary reliability ensure that this starter bike will also be a keeper bike.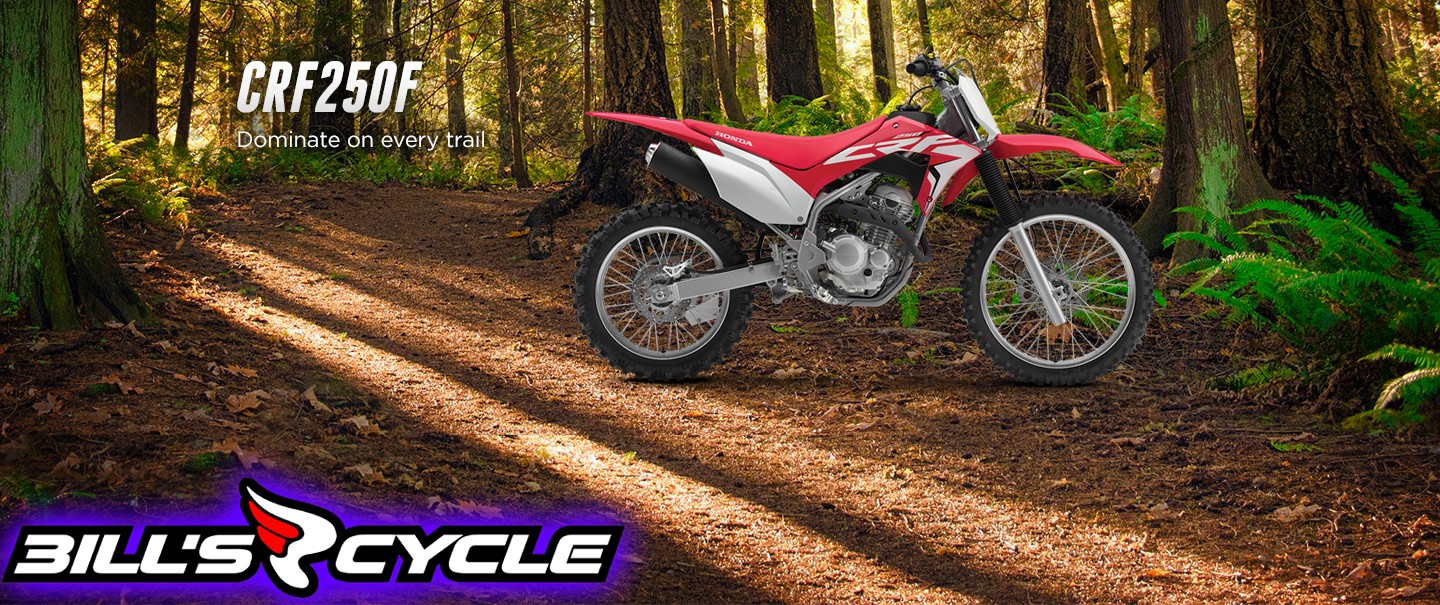 2019 CRF 450L Dual Sport
eta October 2018
Using the CRF450R moto-crosser as a base, Honda's new dual-purpose motorcycle has a tough, lightweight chassis, powered by an engine that delivers strong, usable power right from the bottom. While offering maximum enjoyment for the off-road hobby rider, the CRF450L is also fully street legal and street-ready, with sidestand, increased fuel tank volume and all-LED lighting. Durable, high quality parts and long service intervals – with a first major service at 32,000km – aim for a worry-free riding and ownership experience.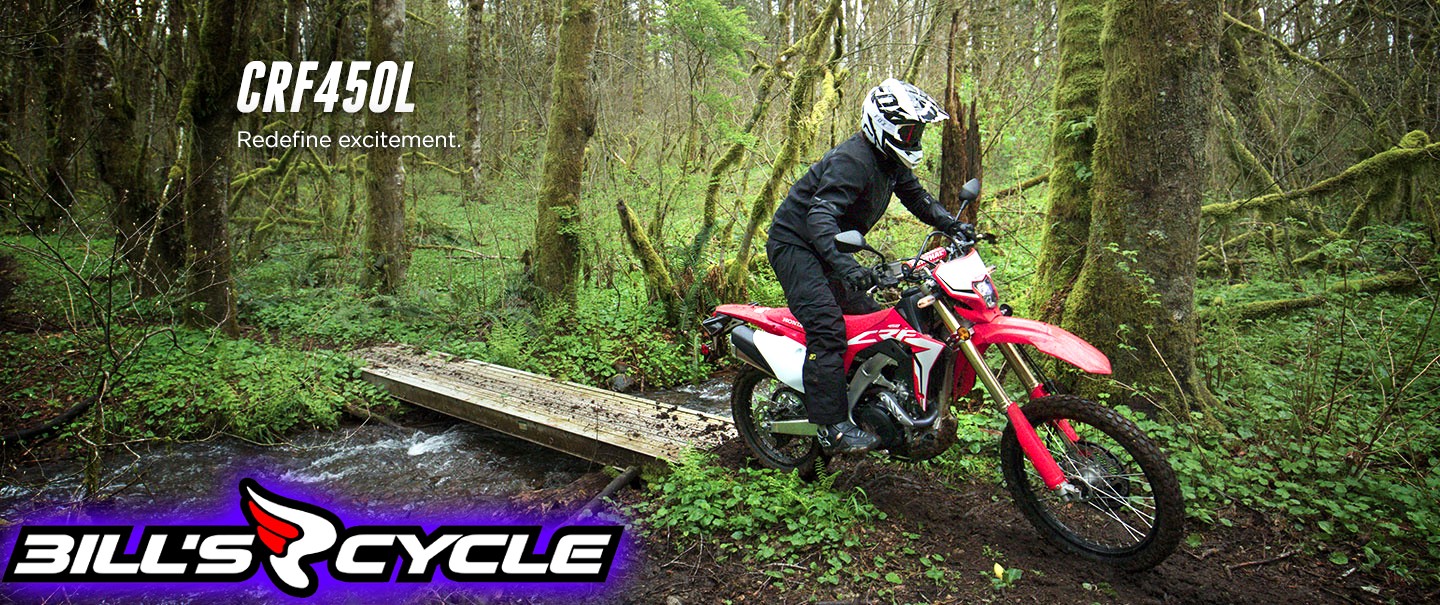 2019 CB 300 R
eta September 2018
Honda Canada is happy to announce that the recently unveiled all-new 'sport naked' CB300R. Fun to ride, a joy to own and representing a bold new direction for smaller displacement machines, the CB300R has many of the premium features found on its larger capacity 1000cc sibling. It injects a fresh new style, with a 'Neo Sports Café' minimalist, bare-boned attitude shared with its 1000 stablemate. Canada's new 2019 CB300R sport-naked is the ideal machine for new riders to develop their riding skills and it is also a great  introduction to Honda, with the brand's engineering prowess, design philosophy and high build quality firmly on display.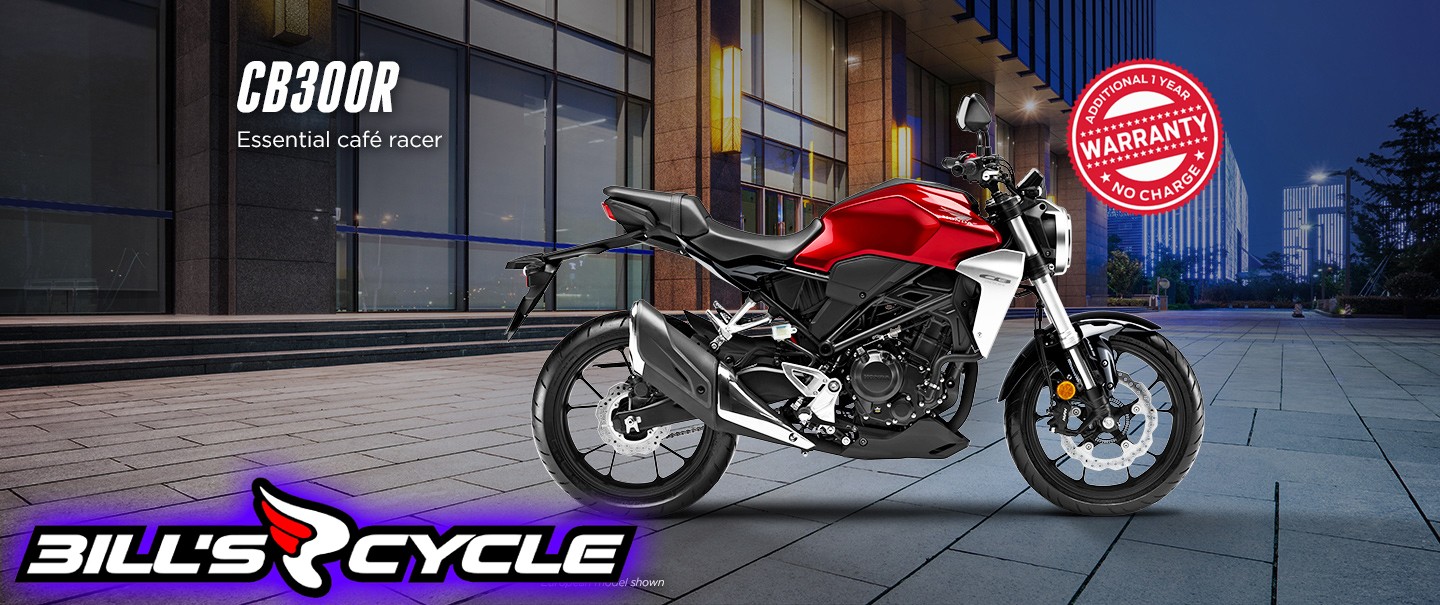 2018 GoldWing
eta may 2018
Honda Canada is excited to announce the new 2018 Honda Gold Wing! The engine is now 6.2kgs lighter when equipped with Honda's six-speed manual transmission, and 29mm shorter in the front section, and is placed further forward in the chassis for more ideal weight distribution, a key contributor to the 2018 Gold Wing's sporty handling and improved vehicle packaging. The Gold Wing Tour is also available with the next-generation seven-speed automatic Dual Clutch Transmission (DCT), which includes forward/reverse Walking Mode. Fully modern, the 2018 Gold Wing features a throttle-by-wire system that has opened the door to four riding modes (Tour, Sport, Econ, and Rain), Honda Selectable Torque Control (HSTC), Hill Start Assist, and a finely tuned cruise-control system.