Ride at the Gimli Motorsport Park..!!
Why not bring your bike to the Gimli Motorsport Park and improve your riding skill in a safe and super fun environment.?
New or inexperienced riders are welcome and encouraged to come to the park to ride around, learn and have fun at their own pace..  You have your own Novice group session that will have only new or inexperienced riders..  The first few sessions you follow a lead rider who shows you the ideal way to ride around, after you are comfortable, you have the freedom to roll around on your own and at your own pace and in your own group..  it's super fun..!!!  The lead rider is available all day to help you improve your riding skills at all levels.. .. In case you are more experienced than you thought, you can bump to the Intermediate sessions.. Either way its a ton of fun, you should definitely try it..
Need
Your bike
Leather gloves
Boots that cover your ankle
Full face helmet
Riding gear
Remove or tape mirrors
Tape head/tail light/signals
If you dont' have all the gear, no problem, someone at the track will lend it to you and whatever else it takes to get you rolling.
Cost
Saturday or Sunday $165
Register early = less $20
First time?
Bills Cycle will pay your first track day and help you get set up at the track, call ahead 204 326 3683 ask for Anna or e-mail billscycle@outlook.com, we will set you up.
Where
Gimli Motorsports Park, Manitoba
For more track day details,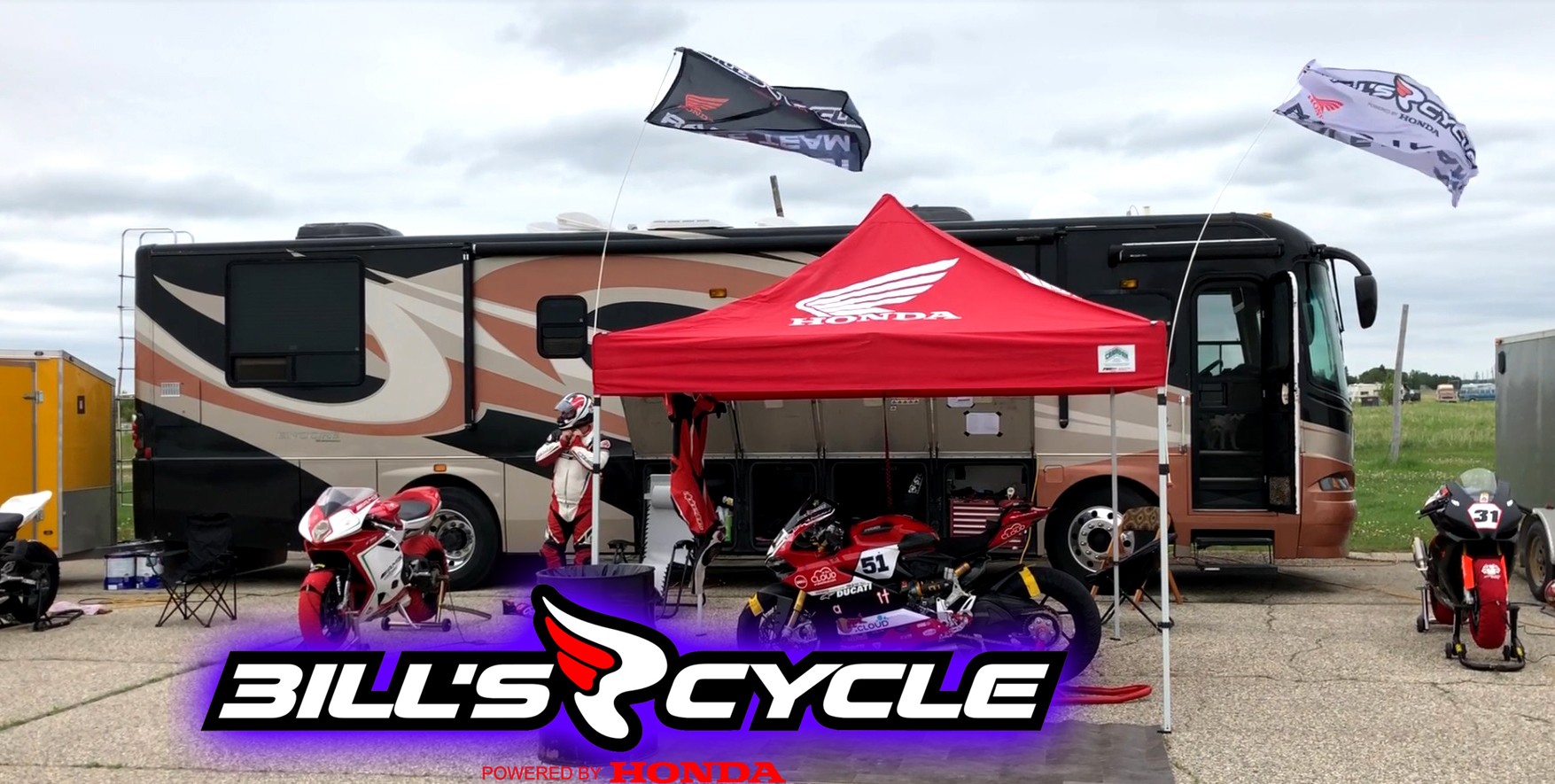 Find this tent and ask for JR, he will show you everything!